We are digital and creative team
We are expertise in Web development, App development, Digital Marketing and Website designing that combine business understanding, design and innovative technology, and create extraordinary experiences across digital platforms. No matter which platform you prefer, we can help you make the right decision so that you get the most success with your solution.
You can see our working process below
Planning
Understanding what you want out of your site and how do you plant to implement it.
1
Design
We will Create a beautiful, affordable website design for your creative marketing project
2
Development
We develop content management systems for clients who need more than just the basics
3
Launch
After successful testing the product is delivered / deployed to the customer for their use
4
Maintenance
It is an important step which makes sure that your site works with efficiency all the time
5
Web Development
We start from structuring information architecture and mapping out functionalities.
eCommerce
We build digital shopping experiences to meet ambitious sales goals for your business.
SEO Optimization
Obtain top rankings for desired search terms and drive qualified leads that are crucial to building your business
App Development
We build custom mobile apps to assist in the growth of your business.
UX Research & Design
User experience extremely important on modern websites, application, and services.
Landing Pages
Advertising pages that help you to get a relationship with your customers.
SCHEDULE A FREE CONSULTATION
---
With a full team of marketing experts at your disposal, anything is possible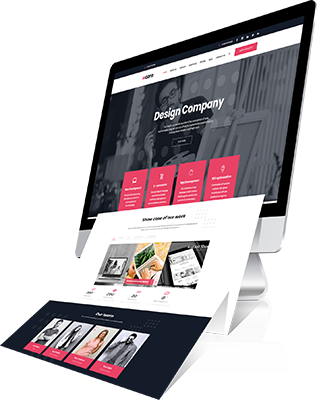 With our approach to Web Design, our methods continue to be proven in a continuous challenging marketplace with delivering what we promise.
We are creative team
We'll offer you fresh and original creative ideas to bring your campaigns to life and as always will contribute an abundance of friendly
Five-star support team
Our Support Forum is at your disposal at any time, 5 Star Assistance is offered within 48 hours
Fully Integrated service
As a leading digital agency we are able to offer a fully integrated service beyond the initial website design
Quisque elementum nibh at dolor pellentesque, a eleifend libero pharetra. Mauris neque felis, volutpat nec ullamcorper eget, sagittis vel... read more